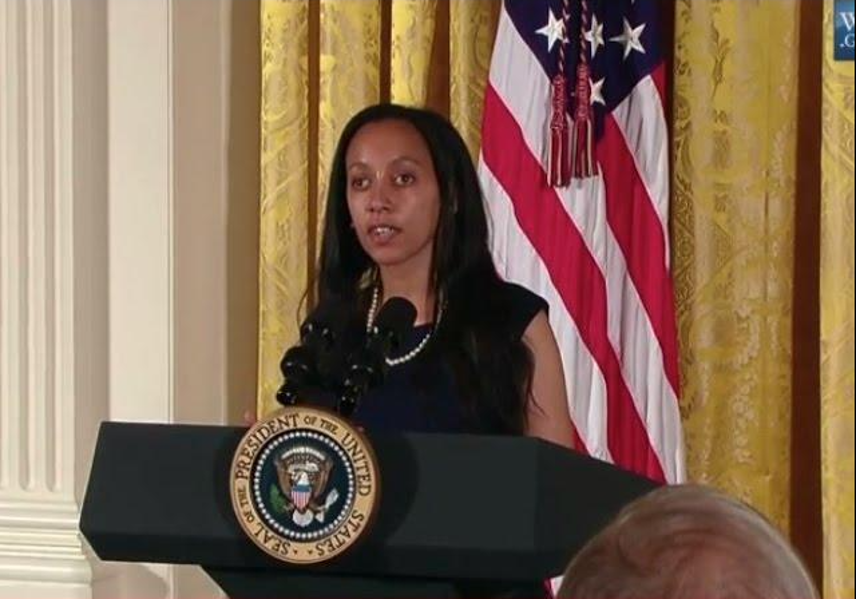 Haben Girma is an outstanding deafblind attorney, advocate, and public speaker. She has inspired and empowered people with disabilities to follow their aspirations by drawing on her experiences. Her tale is one of overcoming obstacles, pushing limits, and succeeding in spite of all the odds. In this article, we will summarize Haben Girma's inspirational story as chronicled in her autobiographical book Haben: The Deafblind Woman Who Conquered Harvard Law.
Background
Haben Girma was born to Eritrean immigrants in 1988, in California. She was given an early diagnosis of deafblindness, which resulted in her having restricted vision and hearing. Her parents gave her the resources she needed to succeed and encouraged her to learn Braille and American Sign Language (ASL). Haben had attended neighborhood schools before enrolling in Lewis & Clark College in Portland, Oregon, where she studied sociology and anthropology and graduated with a Bachelor's degree.
Overcoming Challenges
That wasn't an easy path for Haben. She had to deal with several difficulties, including inaccessible textbooks, films without captions, and a dearth of accommodations for her condition. She used her experiences to push for change, refusing to allow her disability to hold her back. She advocated for people with disabilities to have equal access to technology, education, and information.
Conquering Harvard Law
The White House became aware of Haben's advocacy activities and invited her to take part in a conference on disabilities. She met former president Barack Obama there, who urged her to apply to Harvard Law School. She graduated from Harvard Law in 2013 and became the first deafblind person to do so. She has since used her degree to advocate for disability rights, accessibility, and inclusion.
The Memoir
In her autobiography Haben: The Deafblind Woman Who Conquered Harvard Law, Haben describes how she overcame obstacles to become a successful deafblind attorney. The reader is taken through Haben's experiences navigating college and Harvard Law School, as well as growing up as a person with disabilities. The book also details her advocacy work and demonstrates how she uses her legal training to advocate for the inclusion and equality of individuals with disabilities.
Champion of Change
Apart from being a bright lawyer, Haben Girma represents people with disabilities. Speaking about her experiences as a deafblind person and inspiring others to overcome their own hurdles, she has given seminars and lectures all over the world. She has received multiple accolades for her advocacy activities, including recognition as a Champion of Change by the Obama White House.
Throughout her advocacy activity, Haben emphasizes the value of accessibility as one of her main points. She believes that technology can be an effective tool for removing obstacles and enhancing accessibility for people with disabilities. Haben herself uses a variety of assistive technologies, such as a Braille device and screen-reading software, to navigate the world and communicate with others.
Haben is a shining example of what is possible when you don't let challenges hold you back. Any person who has ever felt constrained by their circumstances will find inspiration in her story. Haben has demonstrated that anything is possible if you have the courage to pursue your dreams through dedication and perseverance.
Some Interesting Facts about Haben Girma
Haben has been asked to give speeches at a variety of gatherings and conferences, including the United Nations, White House's Celebration of Inclusive Design, and TEDxBaltimore. She has received recognition for her advocacy work in the form of numerous awards and distinctions, such as being named a White House Champion of Change and a Forbes 30 Under 30 honoree in the field of law and policy. The BBC, CNN, and The New York Times, among other media outlets, have all featured her.
Haben is also well-known for her support of technological advancements that increase accessibility for people with disabilities. She has influenced major IT companies urging them to design more accessible products.
Haben has worked with the National Federation of the Blind and the Disability Rights Advocates.
Haben Girma is a skilled public speaker who shares her experiences and thoughts with audiences all over the world. She has spoken at many public gatherings, including the United States Women Conference at the White House and TEDxBaltimore, motivating people to celebrate their individuality and pursue their goals. Through her work, Haben dismantles stereotypes and demonstrates that being deafblind is not a restriction but rather a distinct perspective with valuable contributions to make to society. Her impact will be felt for many generations to come, and her story is a monument to the strength of tenacity and the value of inclusiveness.
Conclusion
The life of Haben Girma is a monument to the strength of tenacity and willpower. Her advocacy work has transformed lives of many people with disabilities, and her accomplishments have motivated others to follow their ambitions. The motivational and inspirational memoir "Haben: The Deafblind Woman Who Conquered Harvard Law" is a must-read for anybody seeking encouragement to overcome obstacles and succeed.
Photo Credit: YouTube, Haben Girma, Presidential Remarks on the 25th Anniversary of the Americans with Disabilities Act (C-SPAN)